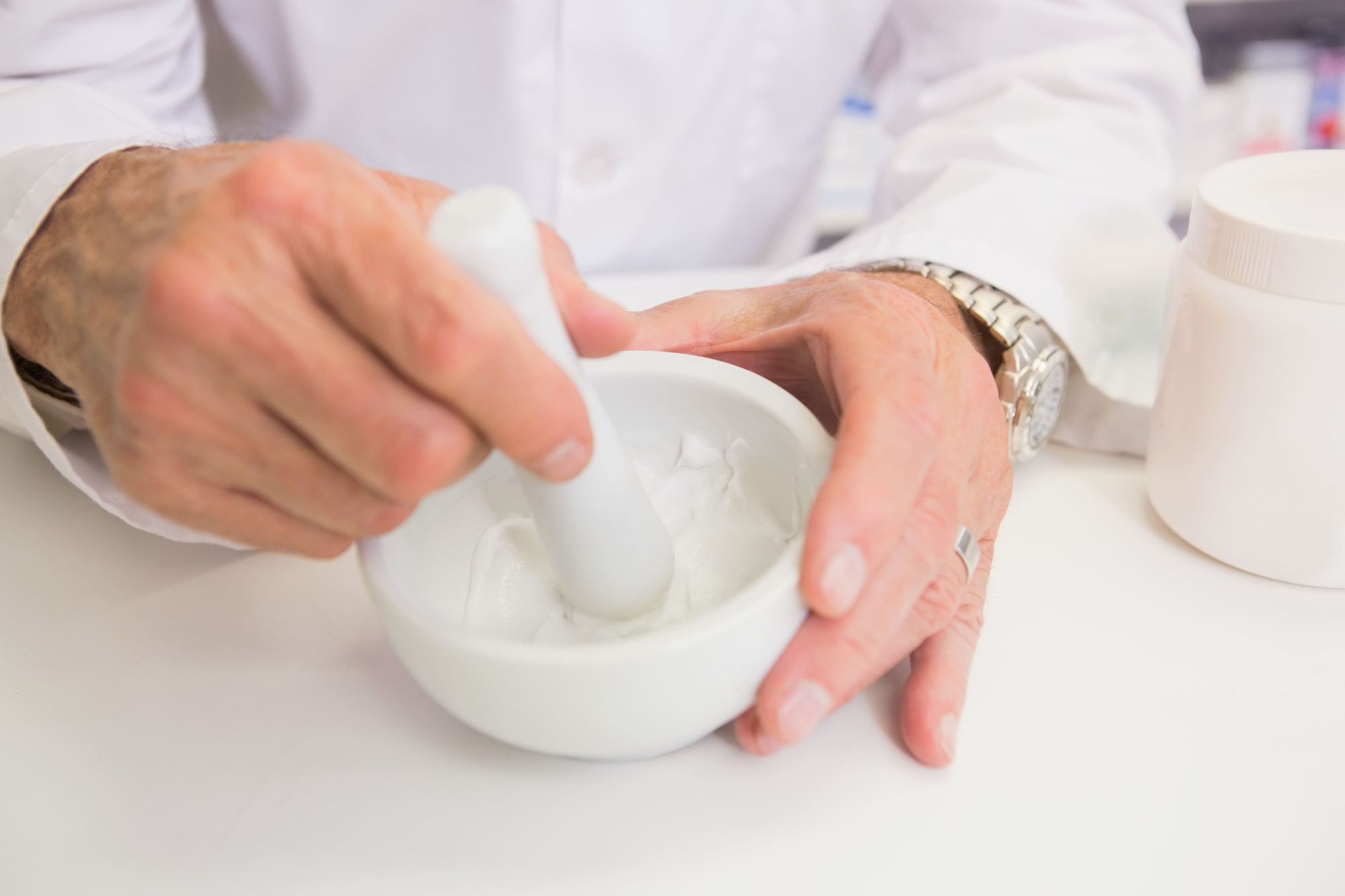 Your Compounding Specialists
Pharmaceutical compounding is the science responsible for the creation of customized medication to meet specific patient needs. Compounded medications are created by combining individual ingredients in the exact strength and dosage form required by unique patient needs. Some patients are not able to swallow, walk or lift. Medications are tailored for these patients when standard marketed drugs are not an option.
Why Compounding?
There are benefits associated with compounding, many of which focus on providing patients with pharmaceutical products that have been customized to fit their own unique medical needs . Compounding is often required for medical reasons; some patients require a particular non-essential ingredient to be removed from their medication to prevent an allergic reaction. Others require compounded medication to acquire an exact dosage amount that is unique to their own personal needs and which may not be available in the available marketed drugs.
Compounding pharmacies are also used for more optional reasons. Often times, patients will need their medications in a different form. For example, if an elderly or pediatric patient has difficulty taking their medication in capsule form; a compounding pharmacist can provide the same medication in a cream base form to allow the patient to apply the medication topically, or in a syrup or solution form for easier administration.
Welcome to Amherst Pharmacy
We're a locally owned pharmacy dedicated to the well-being of you and your family. Please let us know how we can best serve you.
Meet Your Pharmacist
John Nikitas - RPh, PharmD
Amherst is a family-owned and operated pharmacy
Adding The Value You Expect From Your Local Pharmacy Use our online refill form to easily refill your prescriptions We offer a wide range of services beyond providing medications Stay up to date on the latest health news with our daily posts
Customer service at its finest! I highly recommend them to everyone.
John and team have been taking great care of me for years. I get the kind of personal attention and convenience that's all too rare these days.
The pharmacist/owner couldn't be friendlier or more accommodating. They seem to be able to do everything other pharmacies can do ... except the hours. It's 9-5, which is the hours I work. But if you call in they will open a bit early or stay a bit late so you can get it outside work hours. Or, you can wait for their Saturday hours.
❮
❯
Download Our Free Mobile App

An effortless way to request refills straight from your smartphone.

A weekly calendar to coordinate medication doses and receive refill reminders.

Save the health news articles you want to read for later so you never miss a beat.
Subscribe to our newsletter for seasonal promotions, health news and savings.